Leadership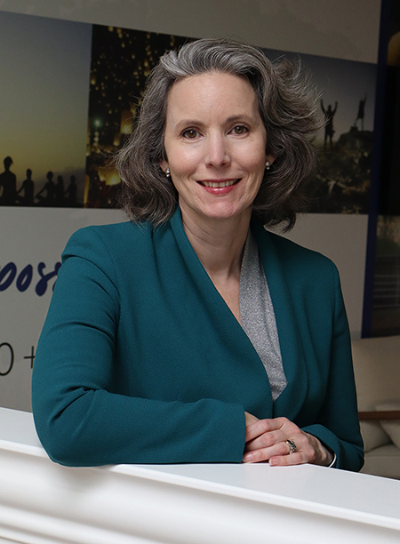 Michelle Jackson – President/CEO – Leadership
Email
LinkedIn Profile
702-214-0503

Michelle Jackson is president at Junior Achievement of Southern Nevada (JASN). In her role, she oversees the strategic direction for the organization while ensuring the necessary resources are secured to reach programmatic goals. Through her leadership Junior Achievement of Southern Nevada continues to expand its reach into Las Vegas's kindergarten through twelfth grade classrooms. Jackson works closely with community leaders to cultivate partnerships that will sustain and generate new avenues for delivering JA's programs. She continually develops the organization's board leadership with individuals that can further diversify JASN's representation of the community on their board. Ultimately she is working to ensure Southern Nevada is the beneficiary of Junior Achievement USA's two hands-on capstone programs; JA Finance Park and JA BizTown.

"At JA we are inspiring the next generation by providing them the tools to figure out how their skills and interests align with a career path of the future. Raising up the next generation of leaders in our community that are prepared to join our workforce, have the tools to manage their resources and the drive to succeed! JA youth are ready to be successful and contributing adults. There is no better program to teach kids how to be smart with their money, ready to join the workforce or even become business owners themselves!" says Jackson.

She serves on the Nevada Jump$tart Board and is also a fellow with the Jameson Fellowship. Supporting women in her field she is member of the Non-Profit Female CEO's and Leadership Las Vegas Class of 2020. Being able to invest her time into mentoring new non-profit professionals in making the next step in their careers is especially rewarding for her.

Jackson received her bachelor of communications with an emphasis in advertising and business marketing from the University of Nevada, Las Vegas in 2002. She also has obtained the certification of non-profit management and an advance certificate in human resource management from UNLV.
Kelly DeGuzman – Director of Operations – Operations
Hometown: Upland, California
College: Chaffey College
Family: Wife and mother of two teenage boys
Why JA: Anyone's goals, both career and financial takes a plan…If you don't understand how to get started, Junior Achievement fills that gap and will walk with you on your first step of understanding.
Favorite JA moment: Every time I look into a student's eyes and see a deep comprehension of what is being taught!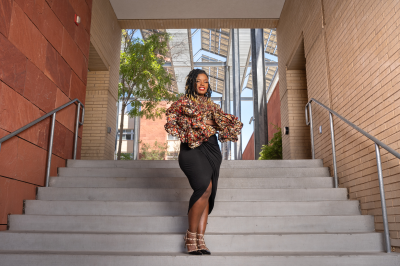 Shanice Stevens – Director of Community Engagement – Education
Email
LinkedIn Profile
702-214-0504

Hometown: Las Vegas, Nevada
College: University of Nevada Las Vegas is where she obtained her undergraduate degree in Journalism and Media Studies with a concentration in Integrated Marketing Communications. She attended National University receiving her graduate degree in Organizational Leadership.
Family: She's a daughter, sister, aunt and godmother
Why JA: This is an organization that helps her execute one of her favorite quotes for the students of Southern Nevada, "All kids need is a little help, a little hope and somebody who believes in them" - Magic Johnson
Favorite JA moment: Teaching a Career Success class all semester with Ms. Carbajal's that wanted to strengthen her interviewing skills and work on her professional and academic resume to get a partial scholarship to the Cosmetology School of her dreams. Over the weeks she made the extra effort to always be one of the students to present to the class and working on her she could get the most out of the four C's the lessons so she can be the ideal candidate for the scholarship. One week before we were finished with our lessons she ran up to me screaming with excitement that she got her scholarship and they loved her in-person interview and presentation. She was so glad she was able to use the Career Success lessons to help her because she said she wouldn't have been as prepared without the information.
We use cookies to provide you a personalized experience. How we do this is by analyzing user behavior on our site and sharing data with our advertising and analytics partners. You consent to our cookie policy if you continue to use this website.